Regular price
Sale price
$9.00
Unit price
per
Sale
Sold out
At Greenbush, we know the importance of protecting your skin from harmful UVA and UVB rays. This is why we designed the Greenbush SPF 50+ Lip Stick .
Our SPF 50+ Lip Stick offers you maximum sun protection , while minimizing its impact on the environment. Made in France , it is formulated with high quality natural ingredients , such as organic shea butter, organic castor oil and organic macadamia oil. This combination provides effective defense against damage caused by the sun, salt and/or cold on your lips, while respecting the nature that surrounds us.
Index : 50+
Capacity : 4 ml
The Greenbush SPF 50+ Lip Stick is COSMOS ORGANIC certified by Ecocert.
Organic

Secure payment

Quick delivery
View full details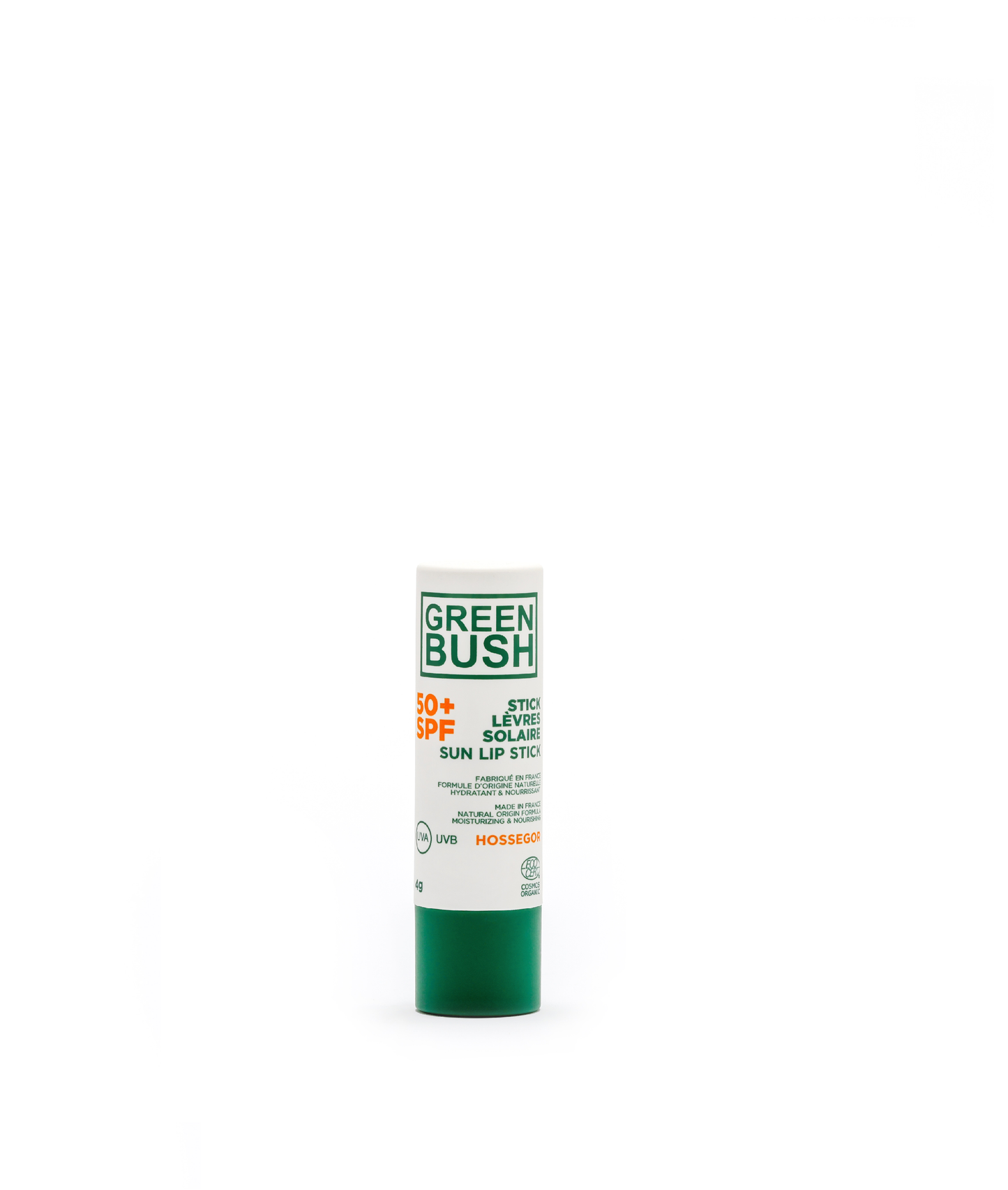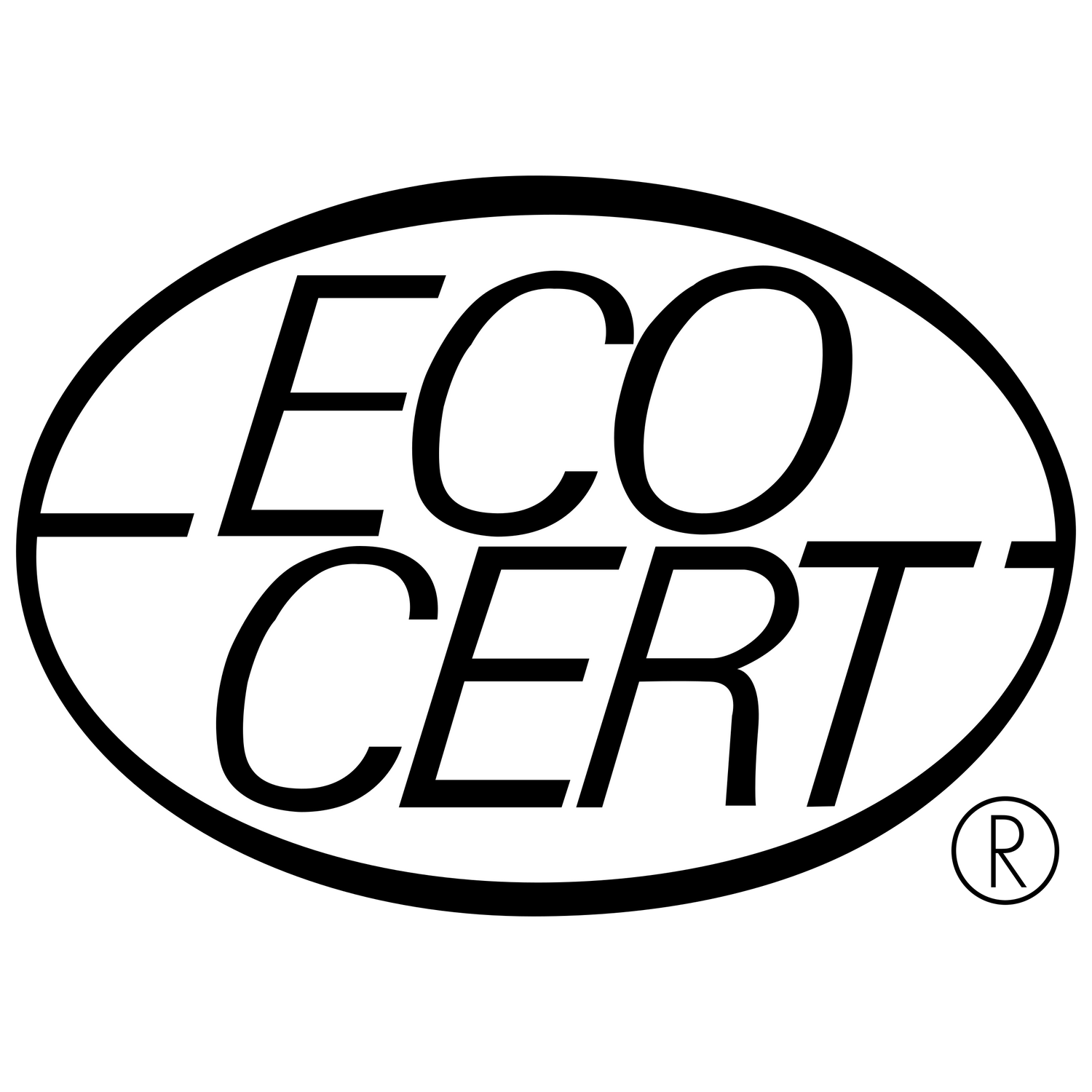 Greenbush SPF 50 Solar Lip Stick offers you a natural and organic composition certified COSMOS by Ecocert.
The attribution of the natural and organic label to Greenbush products
is ensured by certification according to COSMOS international standards or the private Ecocert benchmark.
All products bearing the Ecocert logo are subject to
comprehensive assessment, covering their composition , their process of
processing and packaging , carried out by Ecocert teams. This certification guarantees total transparency regarding the proportion of natural and organic ingredients present in our products, giving you clear access to this information.
Learn more
Description and information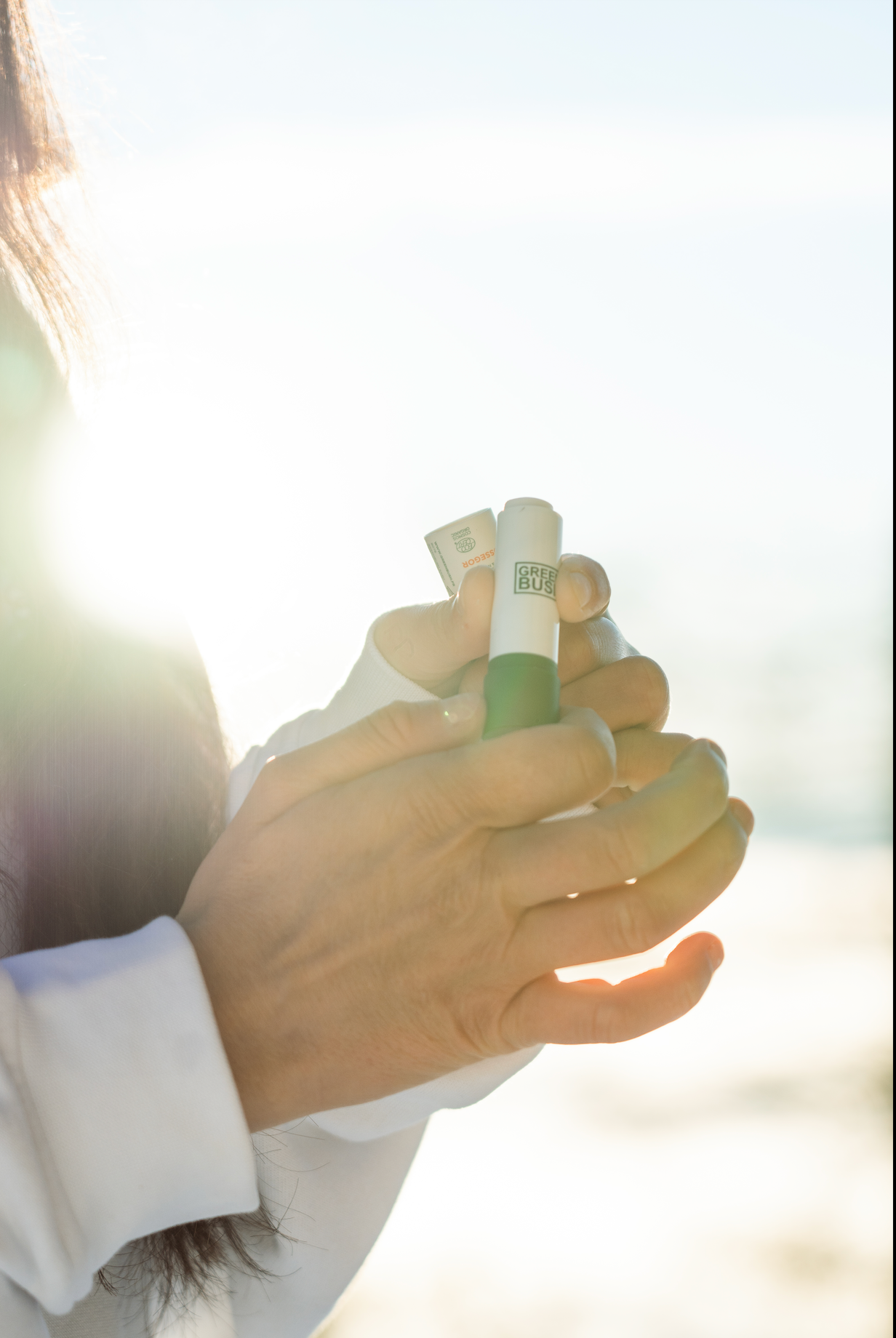 Description

Pensé pour les passionnés de sports outdoors et les amoureux de la nature, notre Stick à Lèvres SPF50+, est composé de filtres minéraux qui offrent une protection solaire durable et optimale même dans les conditions de très fort ensoleillement ainsi qu'une résistance à l'eau.

Testé sous contrôle dermatologique. Elle est idéale pour toute la famille, y compris les enfants à partir de 3 ans.
List of characteristics

Filtres 100% minéraux
95% du total est d'origine naturelle.
20% du total des ingrédients sont issus de l'agriculture biologique
Formule d'origine Naturelle certifiée COSMOS ORGANIC par ECOCERT
Fabriqué en France
Haute Protection UVA et UVB
Hydrate et Nourrit la peau
Facile à étaler
Extrêmement résistant à l'eau et à la transpiration
Aide à prévenir les dommages cellulaires et le vieillissement cutané
Sans Parfum
Sans Alcool
Usage tips

Pour une protection solaire maximale lors de longue exposition au soleil ou lors de vos activités sportives et aquatiques, notre Stick à Lèvres SPF 50+ est l'allié parfait.

Avant de vous exposer au soleil, veuillez l'appliquer généreusement et uniformément vos lèvres, en formant une couche épaisse pour couvrir efficacement toutes les zones exposées.

N'oubliez pas de renouveler fréquemment l'application pour maintenir une protection continue, surtout après avoir pratiqué un sport nautique, transpiré, bu ou manger.

Veuillez noter que l'utilisation de ce produit ne doit en aucun cas encourager une exposition prolongée au soleil.

Il est recommandé d'éviter l'exposition directe au soleil pendant les heures de pic d'ensoleillement : entre 11h et 15h. Dans ce cas, il est préférable de se protéger en portant des vêtements adéquats et un chapeau, en particulier pour les enfants

Assurez-vous également de ne pas exposer directement les enfants et les bébés au soleil. La protection solaire reste essentielle pour leur santé.
Why protect your lips from sunburn?

Protect your lips from sunburn: an often overlooked, but essential, precaution.

Sunburn can affect not only your skin, but also your lips , a risk that is often underestimated.

Signs of sunburned lips include painful heat , tightness , redness , and sometimes small blisters . As with sunburn on the skin, symptoms can take up to 24 hours to appear. The lower lip is often the most affected, because it is directly exposed to UV rays.
INCI List

Cocoglycerides, Ricinus Communis seed oil*, Tribehenin, Caprylic/Capric triglyceride, Titanium Dioxide (nano), C10-18 Triglycerides, Hydrogenated rapeseed oil, Macadamia seed oil, Polyglyceryl 6 esters behenate, Butyrospermum parkii butter*, Cpernica Cerifera cera*, Polyhydroxystearic acid, Zinc oxide (nano), Alumina, Stearic acid, Tocopherol, Helianthus annuus seed oil
FAQs
Why do I need an SPF 50+ lip stick?

Lips are susceptible to sun damage. Our Greenbush Nourishing SPF 50+ Lip Stick protects your lips from the sun's harmful UV rays while hydrating them. It is perfect for outdoor sports enthusiasts.
What are the natural active ingredients that provide SPF 50+ protection in this lip stick?

The Nourishing SPF 50+ Lip Stick is composed of mineral filters which effectively protect you from UVA and UVB. In our case, it is titanium dioxide (non-nanoparticle) and zinc oxide (non-nanoparticle), two minerals found in nature, which will form a protective layer on the surface of the skin. This will prevent UVA and UVB from penetrating.
In addition, Shea butter, present in the composition of the Nourishing SPF 50+ Lip Stick, will add basic protection against the sun, equivalent to a low-level UV filter, while soothing and softening your skin.

Do I need to reapply it frequently like other SPF products?

Although the Nourishing SPF 50+ Lip Stick has great resistance to water and perspiration, it is recommended to reapply the SPF50+ lip stick after eating or drinking, or after practicing a water activity. This will ensure continued protection throughout your day outdoors.
Can this lip stick be used under lipstick or colored lip balm?

Absolutely, our Nourishing SPF 50+ Lip Stick can be easily applied under your favorite lipstick or lip balm for discreet and effective sun protection.